Best Tent Camping: New Mexico is now out in the world! Check back here for updates and events and look for it at local bookstores. Published by Menasha Ridge Press. You can purchase it wherever books are sold.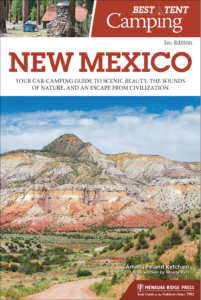 The first time I camped in New Mexico, I pitched a borrowed tent near Chama between a small, manmade lake and the Colorado border. I spent my days wandering through ferns and aspen; my nights, stargazing while coyotes sang. At the lake, a boy proudly showed me the large rainbow trout he'd just caught, and I hiked on, admiring wildflowers while monsoon clouds gathered in the afternoon sky. The forest held many surprises: I chanced upon a rafter of turkeys one day and an old hunting blind the next. Toasting marshmallows over the campfire to make s'mores, I decided to add a roasted green chile and found an instant favorite, decadent dessert. I was a teenager, new to camping, but Chama had me hooked.
I couldn't wait until my next adventure sleeping under the Milky Way. New Mexico has so many places to explore—badlands, canyons, mesas, mountains, prairies, sand dunes, salt flats, valleys, and volcanic escarpments—you could plan a lifetime of weekend trips. In addition to situating yourself within a landscape of geologic masterpieces, camping here also places you in touch with history and the many cultures that live throughout the state.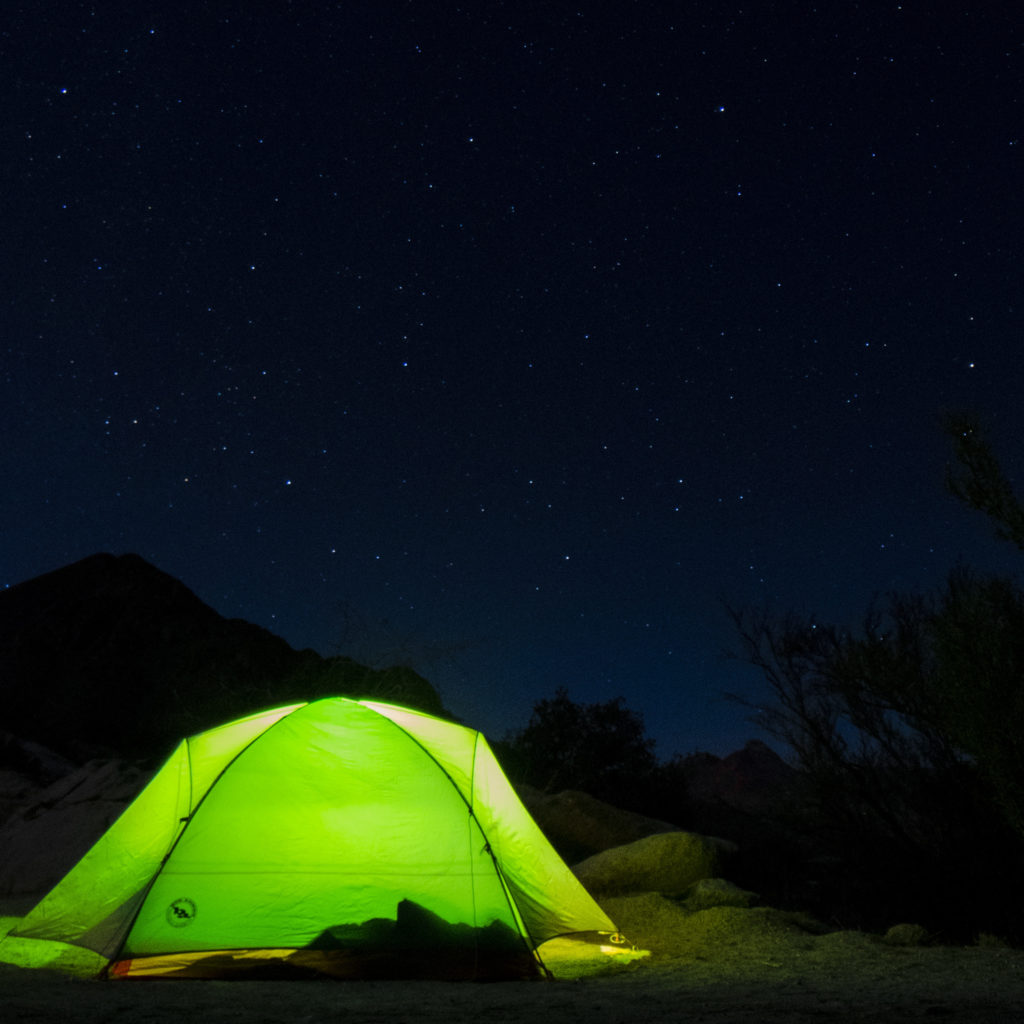 I've stumbled upon fossils, ancient pottery sherds, and secret, hidden petroglyphs. Once, camping in the Gila, it was so cold that I shivered most of the night instead of sleeping. In the morning, I watched as my breath rose up in a little cloud, condensed, froze, and snowed back down on my face—I had created my own miniature weather system in my tent. This was such a beautiful moment, and I'd never seen or even imagined anything like it.
Another time, I was hiking out from my campsite at White Sands National Park when a storm started to blow in. The sky turned light gray, and wind lifted the sand. The sky grew indistinguishable from the dunes in these whiteout conditions; the world was white. But our long morning shadows persisted to show us the direction of the sun, and luckily the guideposts also remained visible. Again, I'd never seen anything like it. That's part of what draws me out time and time again: The New Mexican wilderness is full of secrets, surprises, and experiences like nothing you've ever seen. Wanting to share these kinds of experiences with others has fueled much of the research and writing of this book.